Recycling expandable polystyrene foam (EPS) is a growing concern with environmental issues and negligent resource management. The products using recycled polystyrene are vast and have a very marketable stance in today's economy. These products exemplify the sustainability of polystyrene. Today's economy demands sustainability in market goods, and a reduction in waste. Utilizing expanded polystyrene as a recyclable commodity, and awareness of the value of the expanded polystyrene material will improve recycling rates tremendously, while adding to beneficial outputs for consumers to have the ability to be conscious of the environment and our resources.
Composite plastic/wood decking is a great product that demonstrates the sustainability of recycling polystyrene material. The benefits are a longer-lasting more beautiful decking with less maintenance than a traditional timber deck. Initially this product may have a slightly higher cost, but in the long term you will save many of the expenses that are involved in upkeep and maintenance of traditional timber decking. The material does not rot like wood products, and also the material is impervious to water and fungal growth. Insects like termites will not attack the material. Using these materials discourages the use of virgin timber, and polystyrene decking is completely recyclable. Many companies around the world are choosing to produce recycled polystyrene decking and furniture for a more durable, more sustainable product.
Many companies are providing concrete with foam polystyrene bead as the aggregate replacing stone and sand. By utilizing the polystyrene bead as the aggregate; companies are able to produce a much lighter concrete product that can be as much as 80% lighter than traditional concrete. Since the aggregate is not affected by freezing/thawing there is greatly reduced cracking. Since the material is lighter in weight than traditional concrete, transportation fuel costs and equipment wear are reduced. This is an excellent way to provide not only sustainability in building methods; yet also shows that polystyrene has the potential to reduce building costs and provide better insulation than traditional materials. Using expanded polystyrene is the best choice for most applications, when executing energy efficient, sustainable, green building practices is top priority.
Recycled Polystyrene is used in making interior/ exterior decorative molding for the home. Many construction companies are using polystyrene architectural moldings in place of timber for many reasons. Some advantages are the lightweight structure for ease in construction, inert material does not promote insect infestation, and the material does not rot like traditional timber building materials. Using polystyrene materials for architectural moldings promotes not only complete customization of the moldings, but also retains a longer life than traditional timber-based materials.
Recycled polystyrene foam can be proportioned into insulative EPS building materials. Block-molding and shape-molding manufacturers have the ability to use a percentage of recycled material in the production of new products. Structurally insulated panels (SIPS) can utilize recycled polystyrene material while retaining the panel's initial R-factor or insulation qualities.
Some companies thrive on recycled material to reduce costs across the board while providing a product that utilizes the initiative to recycle and reuse. Some companies are using recycled polystyrene foam for archery targets. This is another way companies are utilizing recycled expanded polystyrene for a product that can use recycled foam as its foundation. Once the targets are used they can be recycled again into a new target or anything else that uses polystyrene foam. Big Green Targets is a widely known manufacturer of archery targets made of 100% recycled polystyrene.
Many other options are available for end product manufacturing of recycled polystyrene foam. Clothes hangers and picture frames are a popular item that utilizes recycled polystyrene to reduce the costs of manufacturing as well as taking advantage of the bulk amounts of scrap that can be made into quality products for resale.
Polystyrene foam is a completely sustainable material that really has no limit to its uses as it is a completely recyclable material that will not degrade as time moves forward. Recycling of the material is easily attainable through mail-back programs through the Expandable Polystyrene Industry Alliance (EPS IA). EPSIA also has a list of drop-off locations. For large volume recycling of expandable polystyrene compacting equipment is available to reduce the volume of EPS products to reduce transportation costs, and provide ease of storage and palleting.
Foam Equipment and Consulting provides foam compacting solutions for expandable polystyrene recycling. Heger Compacting Systems are the most trusted foam densification system in use today.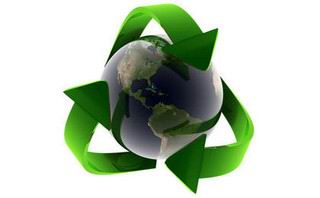 What other products on the market today exemplify the sustainability of expanded polystyrene?