By guest blogger Tamara Teubert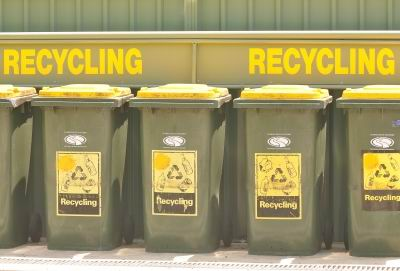 I'm from Germany and I have been in the United States for six month and travelling through the whole country.
So I saw a lot of different places and I noticed that recycling in general is different than in Germany.
We recycle everything and we separate everything: We have biological waste, which we use for composting. Then we have paper, plastic, glass and household waste separate. We also separate the different kind of glass, like green glass, white glass and brown glass. I've never seen that in the USA. And in my experience the most people here throw everything in the same garbage.
Now I'm doing an internship at Foam Equipment + Consulting Co. and hear a lot about recycling and recognize that I don't know much about that.
I started to think about that.
In school we've never talked about recycling our normal garbage. We were only taught about recycling nuclear waste. But now I think it would make more sense, if we learn something about recycling our garbage first and then studying about this big problem with the nuclear waste.
And I think it's pretty interesting to know the differences of recycling in the different countries, too. Because I know now there are differences.
I'm wondering if recycling is a topic in school here, in the United States.